Making The Service Department Work For You
The dealer is most likely the first place you seek when considering owning a vehicle. But even past that initial stage, ownership will then involve you having your vehicle maintained from time to time. Dealerships have evolved so much and what was once a place to simply purchase a vehicle and drive away has become more of a center for all things your vehicle might need.
Most dealers now have a fully stocked parts department, new vehicle delivery center and the most important department, the service center. Some service centers can simultaneously accommodate up to 10 customers and their vehicles while others have a much smaller real estate. The territory the dealer is located at sets the tone for how the service department is designed and how many customers it can accommodate at the same time.
Consumer demands for more involved customer service is at an all-time high and influences from more advanced vehicles and the increased probability of something going wrong is making more dealers take notice and adjust their priorities.
We love helping our readers get the best experience at a dealer whether they visit the sales department or service department. Below, we have rounded up a few tips to help navigate your way through the service department and get the best experience possible.
---
Get To Know Your Service Manager
Getting to know your service manager on a more than just cordial level could go a long way in getting you what you want at the service department. Of course, things should always be kept professional but establishing a good rapport between you and a service manager opens the door to a lot of advantages. The service manager will see you as more than just a number and he/she will go out of their way to make sure your concerns are met and everything possible is done to solve your issues.
Every dealer's service department should have excellent customer service as a priority but that is not a realistic outlook. Some dealers have a more profit driven agenda and sometimes, giving each customer equal attention does not match with their goals.
---
Vet Through Customer Reviews
Would you go in blind into a dealer and just buy a car with no groundwork? Probably not, because it is kind of reckless and most people take their investments in a vehicle seriously. Not all dealers are made equal and some dealers fall very short when it comes to excellent customer service.
Although slightly taxing, the internet is a major resource for vetting through the good and not so impressive dealers. Google reviews is the best hub for seeking out reviews from every day individuals who have had an experience at the service center that demanded public attention. These reviews are very objective and give a reliable insight into how a dealer generally has dealt with service center customers in the past.
Google has a five-star rating system and dealers with a 4-star and above rating are good to bet on while those with a rating below 4 stars are a sign something may be wrong with that dealer's ability to offer a satisfactory experience for the customer.
---
Understand The Details Of Your Warranty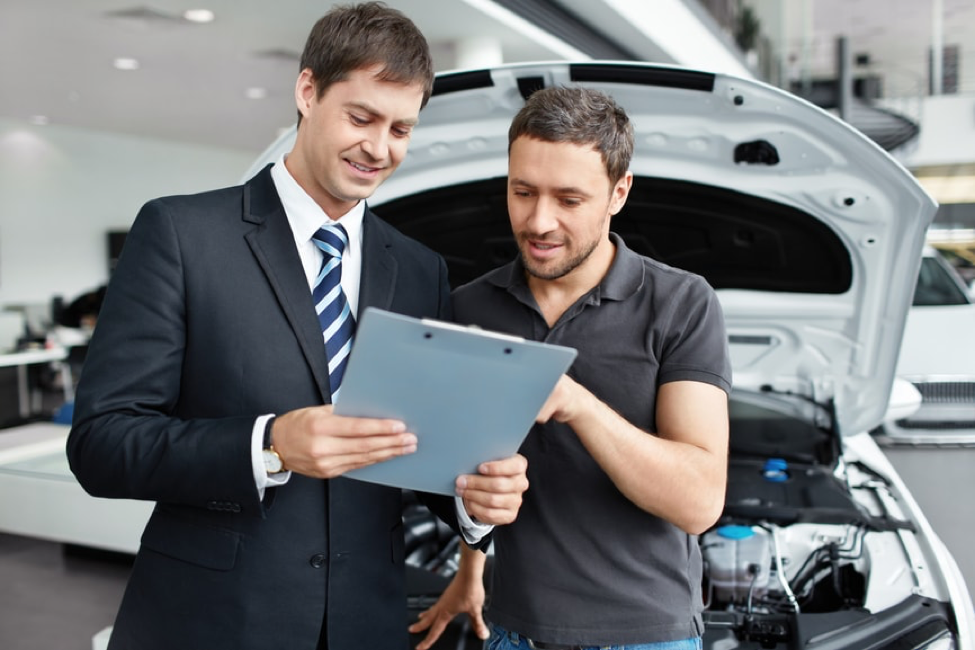 The warranty for your vehicle is extensive. It covers a wide range of components on your car including the engine, chassis and electronics. The warranty coverage is usually longer for engine and transmission components due to the very complex nature of these components as they age. The type of engine your vehicle has also affects how your warranty is administered. Diesel engines for instance need an atypical service schedule for oil changes and spark plug replacements and total care must be taken not to accidentally void your warranty by not diligently following the rules of the service schedule.
Going into the dealership with a good understanding of your privileges under a warranty contract is the best way to get your dealer to honor all free repairs. Also, doing your part by religiously servicing your vehicle will build a solid case for you should the dealer attempt to find loopholes to avoid honoring the warranty on the vehicle.
---
Read Through The Fine Print
Anytime you go to a vehicle service department to get an assist with your vehicle, a service work order is opened. The work order is a file that details your vehicle's current mechanical condition, the issue being addressed at the dealer and in some cases, the specifics of the technician who will be taking the lead on the repair.
The work order will have a lot of stipulations and a lot of information clarifying the terms of the repair process. If your vehicle is under warranty, things will be simpler and there will be no cost you have to be concerned with. But for situations where a repair is not under warranty, ensure you understand the total cost for all repairs. Point out any inconsistencies if you spot them and this is the most important of them all, do not hesitate to refuse any repairs that you are not comfortable with price wise.
For repairs with significant costs, ask for a second opinion and if possible, ways to cut down on the repair cost while still effectively solving the issue with your vehicle.
---
Ask Lot Of Questions
The service department is not the place to be shy. With all the talk about things happening with your car and most likely technical, it is perfectly natural to have a few things get lost in translation. The first person you encounter at the service department will probably be a service advisor and the more questions you ask, the more information they can arm themselves with to serve your automotive needs better.
Depending on the exact situation and the dealer, the most important questions to ask should revolve around what is specifically wrong with your vehicle and what needs to be done to rectify the issue. Dealerships have processes for dealing with vehicle repairs and it is essential to be completely aware of the how, when and what of the whole matter. That way, you can know in advance if your expectations will be met or if there is a chance the dealer will not be able to meet your expectations.
Choosing a dealership that will meet your needs can be hard work. Finding one with a reputable service department takes even further research and care. You have so many options and so, you should not feel pressured to settle for a lousy service.
Tellz Auto can help you make a sound vehicle purchase. With our full buying-service, all your needs are handled. We offer guidance from start to finish and will help negotiate a great deal on the perfect vehicle. For more information, give us a call at +1 512-400-4243 / +234 (803) 650-2556 or Get Started here today.
---
---