5 Maintenance Tips To Extend The Life Of Your Car
For some, purchasing a car can be an emotional event, especially if it is their first car. Understandably, you want to do everything you can to get the best return on your investment. However, maintaining your new or pre-owned car requires extra attention and by performing a few small acts, you can not only make it look flawless but also prolong its lifespan.
At Tellz Auto, we want to not only provide you with the best car buying experience but also ensure your vehicle remains healthy for as long as possible. To help you do so, we have put together a list of five simple car maintenance tips to extend the life of your car.
---
1. Inspect And Rotate Your Tires
You don't want your tires to give way while on the road, so check your tires at least once a month to make sure they are safe and in good driving condition. If you find any irregular wear on your tire, it is recommended to rotate the tire's position every six months to even out the wear.
Whether your vehicle is a four-wheel drive or two-wheel drive, regular rotation helps extend the life of your tires and improve performance. During rotation, each tire and wheel is removed from your vehicle and moved to a different position to ensure that all tires wear evenly and last longer. Ideally, a tire should be rotated every six months or 6,000 to 8,000 miles.
---
2. Maintain The Body
A car's body paint needs protecting – against scratches, bird droppings, and even the car wash. To ensure that you keep the bodywork of your vehicle shining for years to come, atleast before you think of getting that Maybach. It's essential to follow these steps:
Clean the car: To maintain the exterior of your vehicle, you must wash and shampoo the vehicle regularly. Commercial power washes are also beneficial if you use them every few months.
Use the right wax: Paint reacts differently to wax and polish. Find the type of paint used on your vehicle and which products are compatible with it to bring out its original shine.
Get an undercoat and paint conditioner: Waxing and polishing the car will produce fantastic results. However, you also need to protect the car from long term damage by undercoating and rust-proofing it. You will need to consider using a non-abrasive paint conditioner to protect the paint of your vehicle.
---
3. Clean And Protect The Interior
While most people spend considerable time making sure their car's exterior is sparkling, it is equally important to take care of the inside of your vehicle. Maintaining the interior will preserve the value of your vehicle as well as create a healthy environment when driving.
To ensure your car's interiors are pristine, it's essential to have a decent vacuum cleaner and an assortment of cleaning products, including a variety of towels, brushes, and sponges. If you don't possess these items, a visit to a professional cleaning service is advisable.
After the seats, don't neglect to wipe down the front panel, dashboard, and the console. Next up is the doors, door panels, windows, mirrors, and air vents. While you're at it, if there are any lingering odors, get an odor removal or eliminator spray product like the Ozium Air Sanitizer to help you eliminate it.
While a thorough interior detailing every six to eight months should be sufficient, if you're doing it for the first time, it can take up a considerable amount of time. For the car-wash service lovers, it can be quite refreshing doing it yourself. By detailing the interiors of your car at regular intervals, you can save hundreds, or even thousands of extra dollars when you sell or trade-in your vehicle.
---
4. Drive Style
For me, I love a fast driving car but your driving style affects the longevity of your vehicle. When you drive at high speeds or with sudden jerks, you put your car at risk as it may wear out faster. To keep your vehicle in top condition, you must drive with care. Moreover, you must cut out distractions, continually be aware of your surroundings and perennially think safety first.
By keeping your speed down and avoiding aggressive and inattentive driving tendencies, you will put yourself in a stronger position to deal with other people's bad driving and reduce the risk of being in an accident. The way you drive reflects on your car.
---
5. Have A Routine Service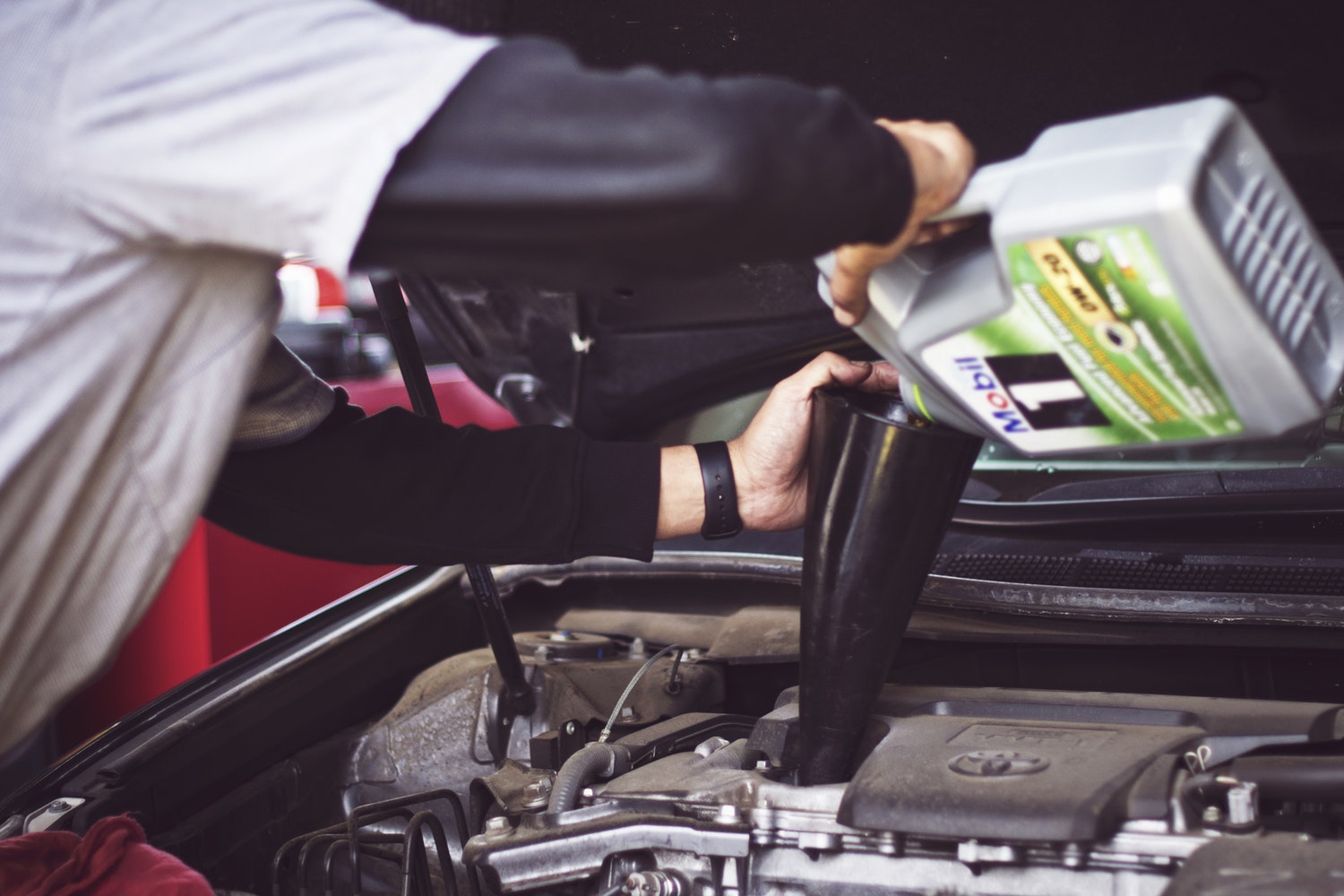 Your car is usually serviced depending on the number of miles covered. Manufacturers ideally recommend a service check-up once a year. With regular servicing, you will notice a smoother running engine and a more fuel-efficient car.
As a good rule of thumb, we suggest you have your car serviced every twelve months or 12000 miles, whichever comes first. Heavy car users, who drive many miles a year, should aim to have at least an interim service every six months or 6000 miles.
Tips 4 Keeps
Always keep up with your maintenance schedule and never ignore or delay any check-up, that way your car is repeatedly up to speed with it's best performance. Your owner's manual will always come in handy alongside having your automotive tools at all times. By performing these regular car maintenance checks, you can help ensure the ideal performance of your car.
You can reach out to Tellz Auto for your buying needs. Through our service, clients can own a used or brand-new car from select dealerships across the U.S. We go all in to negotiate the best possible deals and make your buying process as smooth as possible. For more information, give us a call at +1 512-400-4243 / +234 (803) 650-2556 or Get Started here today.
---
---